Here's another book recommended by my daughter. Check out the first one she recommended to me that I loved as well right

here

, takes you back to your youth. This particular book is part of a series.

Cinder by Marissa Meyer

is a wonderful book and once you start reading it, you won't be able to put it down. It started off a little slow for me as I really wasn't for sure what to expect out of it but my daughter kept telling me it was a great book so I kept on reading. After I read the first 3 or 4 chapters it finally sucked me in and I couldn't put it down. I wanted to pick it up and read some more whenever the chance came about. I gave this book 5 stars on Goodreads.com which means

IT WAS AMAZING!

More about

Goodreads.com here

! I say this because it ends and I immediately got online through MCPL which I should of done sooner and got on the wait list for the 2nd book of the series which is Scarlet.
These books are kind of like Cinder as in Cinderella and Scarlet as in Little Red Riding Hood etc. but different in a huge way. It's like going back in time with a plague spreading. And going into the future with people from the moon and humans are being turned into cyborgs on earth.
Kind of crazy but it's amazing what different authors come up with. The imagination is a wonderful place to go if you are stressed out and need to forget your problems. Read a book!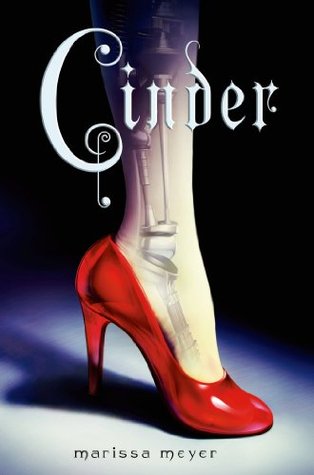 Goodreads.com preview:
Humans and androids crowd the raucous streets of New Beijing. A deadly plague ravages the population. From space, a ruthless lunar people watch, waiting to make their move. No one knows that Earth's fate hinges on one girl.
Cinder, a gifted mechanic, is a cyborg. She's a second-class citizen with a mysterious past, reviled by her stepmother and blamed for her stepsister's illness.
Read the book to find out what happens!
More on
Marissa

Meyer here

.