Have you ever planned a school party for your kids?

Well I have, because I have a hard time saying NO. I also want my child's class to have a party. I love planning what the kids are going to do for their party. I just get frustrated that no one else wants to plan it when there are 24 kids in the class, why do I always step up to the plate. I have 3 kids that have parties at school, thank goodness I'm down to two, I can't do 3 parties at once so I do one for each of them every year. Now, I do one for the two of them, and then split my time for the 3rd party. I've started using a wonderful site called

SIGN UP GENIUS

for getting supplies sent in. It works great, and that way I don't have to buy everything, and it takes care of all the sign up for me. By using Sign Up Genius, I'm not getting 20 emails from parents saying I'll bring this or that. Then having, said item gone and asking them to bring something else, and so and so forth. Another great website, is VolunteerSpot that I've used as well. I tend to use Sign Up Genius though because they have fun backgrounds that hopefully entice people to sign up because it's exciting to open and look at. And because it's for the kids, of course!
Here are there websites to check out: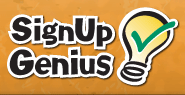 With that being said, I just recently did my son's

Valentine Party 2014,

which didn't go as planned, but the kids still enjoyed it! I had to split my time between my two kiddos that still have parties at school so only 15 minutes in each room. Not, a whole lot of time to get ready, even with going in a little early to set up.
Here are some pictures of what I did. I got these ideas off of pinterest! Not all of it is put together, as I let the kids put part of the snack together as a snack/craft.
As you can see it's all put together just not looking finished like the parties below.
We did the following from Pinterest:
Valentine Trail Mix -
****************************************************************
I also did my daughters

Christmas Party 2013

at school. With this party I did the same thing for my son the year before at Christmas. Plus, I wan't splitting my time between two parties. All ideas from Pinterest! Love it!
Party snack/craft is already to go. Let the Christmas Party begin!
Drink - Clear cups with red or green juice.
Snack - 3 white donuts & 3 chocolate donuts to make snowmen and reindeer out of.
Plastic cups - for the snowmen and reindeer pieces to put together for their craft.
The game was decorate the christmas tree
and decorate the snowman.
The girls were trees and the boys were snowmen. I didn't get any pictures of the snowmen, since my daughter was a tree. Last year the boys were trees in my sons class and the girls were snowmen. So needless to say, I don't have any snowman pictures, again!
These ideas are off of Pinterest, here are the links:
**************************************************************
Here's the

Halloween Party 2013

that I did as well. It turned out great and the kids had a GOOD time! No, splitting my time between kids again. All ideas used from Pinterest, again!
Vampire Donuts -
glazed donuts, plastic vampire teeth, mentos for the tongue & sixlets for the eyes. It's not easy getting the teeth to stay down in the donut, good luck if you try it.
Halloween tablecloth, makes everything complete!
Popcorn hands - with candy corn in the ends for fingers. (It's not easy stuffing the popcorn into the gloves. Just a warning, if you decide to try it.) I've heard of others doing this before, so thought I'd give it a try. Not, something I've pinned.
Pumpkin Poop -
orange cheese balls, in an orange bucket. I really wanted to get the green Zombie ones but they were out at Target before I got them. It was much easier putting it a bucket and scooping it onto the plates, sometimes we need to simplify the process.
http://www.raisinglemons.com/holidays/pumpkin-poop/
Game #1 - Found black, white & orange skeletons

at the Dollar Store that snap together.
Top - my sons team putting theirs together.
Game #2

- the boys were

pumpkin smashers

(orange balloons) & the girls were

ghost busters

(white balloons). Goal of the game to see which team popped their balloons first. There was also a piece of candy inside each balloon.